Making a traditional fish Mahi Mahi Recipe Air Fryer is arguably one of the simplest methods. This recipe is an ideal recipe as it is done in only 15 minutes. You'll never want to cook Mahi Mahi any other way after trying it in an air fryer!
Can You Put Raw Fish in an Air Fryer?
With an air fryer, preparing fried fish at home has never been easier. You can prepare seafood that tastes like what you'd get at any seafood restaurant. You can easily put raw (fresh) fish in an air fryer. Cooking frozen mahi mahi recipe air fryer is so easy and delicious. The outside of the fish is crunchy, but the fish filets are deliciously flaky.
Ingredients You Need for Mahi Mahi Air Fryer Recipe
I was cleaning my refrigerator yesterday. Suddenly, I came across a small packet of mahi mahi fish filets stashed away in the corner of my freezer. Then I thought why not make a healthy dinner today?
So now I'm gonna share a delicious air fryer recipe for mahi mahi with you. Ingredients that you'll need to make an air fryer mahi mahi recipe for four persons are given.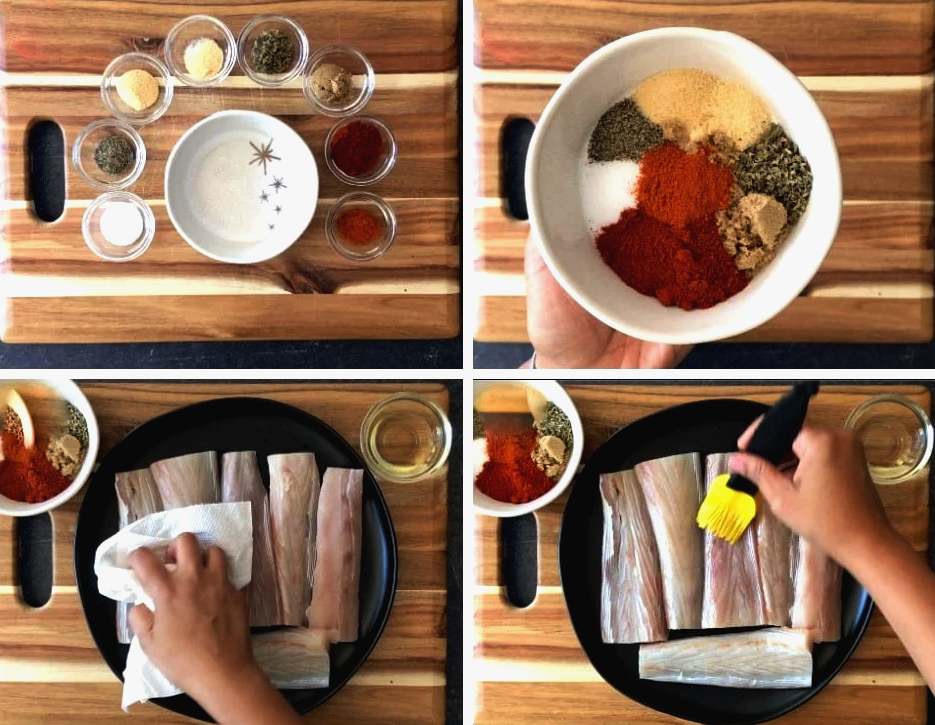 Mahi Mahi fish filets- 4 (6 ounces)
salt
black pepper
cooking spray
⅔ cup butter
Fajita seasoning
Lime juice
Some useful tips for making an easy mahi mahi recipe air fryer
You can use either frozen or fresh Mahi Mahi filets.
Mix these ingredients to make your homemade fajita spice at home.-

2 tsp chili powder,
1/2 tsp onion powder,
1 teaspoon cumin powder,
1 tsp sugar,
1 tsp garlic powder,
1/4 tsp cayenne, and salt & pepper

You'll get the finest results by using freshly squeezed lime juice.
How to Make the Perfect Easy Mahi Mahi Recipe Air Fryer
Step 1: For mahi mahi recipe air fryer, set the temperature up to 380 degrees Fahrenheit for 5 minutes.
Step 2: Use a paper towel to thoroughly dry the filets.
Step 3: When you're ready to cook, season the fish filets with the fajita seasoning in a bowl. Please ensure that the fish coats on all sides.
Step 4: Spray with non-stick cooking spray in the interior part of the fryer before using it to cook food. Try using avocado oil cooking spray to get amazing results.
Step 5: In a preheated air fryer, cook the filets for 10 to 12 minutes at 380 degrees Fahrenheit. Flipping halfway during cooking time is necessary. Adequate separation between the fish filets is compulsory here.
Step 6: The fish will be flaked with a fork easily when it is done cooking. And also, the fish will be golden hue in color.
Step 7: Start melting butter inside a small pot over low heat while the fish is cooking. Melt until the butter comes to a simmering state and cook it for 3 to 5 minutes. It will become foamy and a rich brown color. Turn off the heat now.
Step 8: Before serving, drizzle the fish filets with the brown butter.
Step 9: Add lime juice straight from the squeezer. If desired, garnish with lemon slices.
Each recipe of ours is tasted by the Air Fryer Review team. Please pay a visit to our website airfryereview.com for more healthy recipes.
Is Mahi Mahi Healthier Than Salmon?
Let me show you a comparison between these two fishes.
Salmon contains six times quite as much fat as mahi mahi, yet just 6% of the daily recommended allowance per 3.5-ounce portion 2. Because of its strong omega-3 fatty acid profile, the fat is considered healthy and present.
More B vitamins and more phosphorus are found in salmon than in mahi mahi. Salmon has about the same protein content.
So the choice is yours!
Frozen Mahi Mahi Air Fryer Recipe Nutrition Facts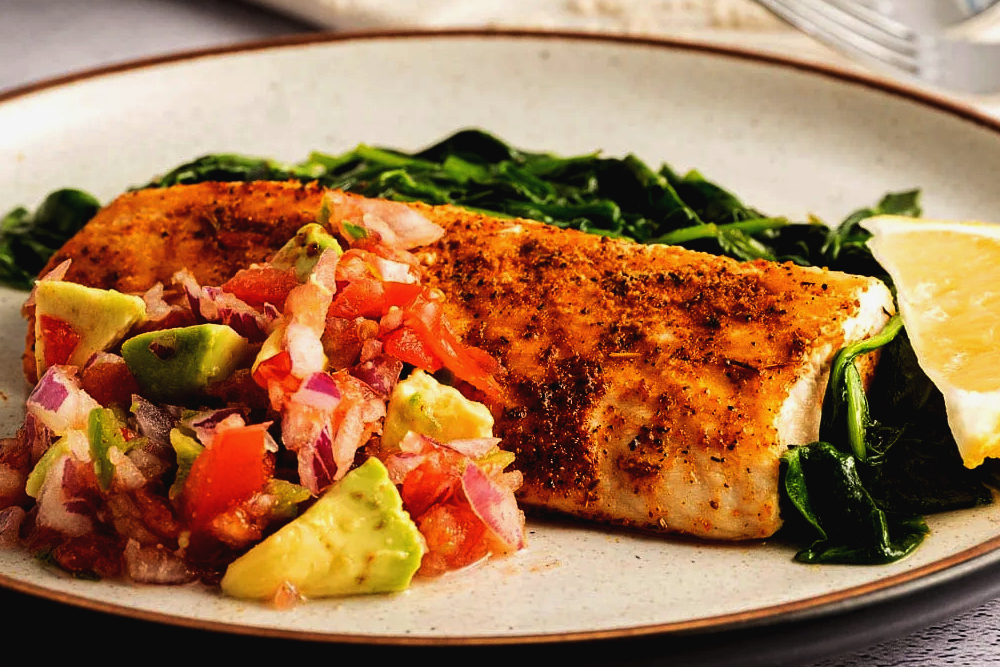 Mahi mahi fish stands for meaning "Strong" which is a Polynesian word. It refers to the fish's great size and ability to reproduce. It's a nutritious meal that's always a hit with the family.
Mahi mahi fish in every 3-ounce contains:
92.6 calories
20.2 grams of protein
0.8 grams fat
| | |
| --- | --- |
| Nutrients | Daily Value (%) |
| Cholesterol (100 milligrams) | 50 |
| Selenium (39.8 micrograms) | 57 |
| Niacin (6.3 milligrams) | 32 |
| Vitamin B6 (0.4 milligrams) | 20 |
| Vitamin B12 (0.6 micrograms) | 10 |
| Phosphorus (156 milligrams) | 16 |
| Potassium (453 milligrams) | 13 |
| Magnesium (32.3 milligrams) | 8 |
| Sodium (180 milligrams) | 16 |
| Pantothenic acid (0.7 milligrams) | 7 |
| Iron (1.2 milligrams ) | 7 |
Frequently Ask Questions – FAQ
What Color is Mahi Mahi When Cooked?
Mahi-mahi is a gentle, sweet fish with pinkish flesh that turns white when it's cooked. Moreover, it's not flaky at all; it's lean and solid, but it's also moist, savory, and delicate.
Is Mahi Mahi Healthy?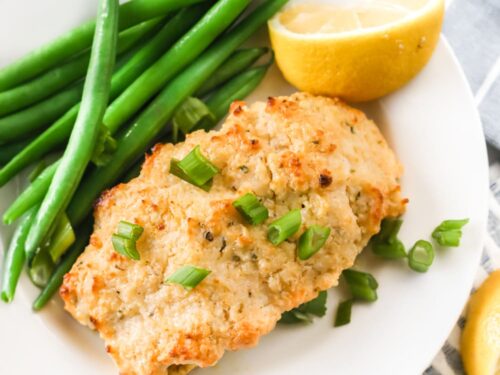 There are plenty of healthy benefits to eating Mahi Mahi fish. Please allow me to present these to you.
Lean Protein: Mahi mahi is a nutrient food, given its leanness and low-calorie count. The protein content is 31.5 grams per 6 ounces of Mahi Mahi.
Potassium: It decreases blood pressure, preventing heart disease. It also helps the heart and muscles.
Selenium: It is an antioxidant. Selenium not only promotes heart health but also fights inflammation and strengthens immunity.
Vitamin: Vitamin B-3, B-5, B-6, and B-12 are abundant in Mahi Mahi. B-3 promotes heart health by lowering cholesterol. It also promotes good skin, and brain function, and can help avoid arthritis. Food is converted into energy by B-5. B-6 aids the nerves and brain in mood and hormone balance. It also helps the liver.
Omega-3 fatty acids: A few of the illnesses that are linked to inflammation are-
Metabolic syndrome, cardiac disease, autoimmune disorders, and neurological problems. Mahi mahi fish can prevent these diseases. Omega-3 fatty acids are so rare in other foods. Consuming them from fish is one of the best methods to get enough of them in your diet.
So mahi mahi fish is definitely a healthy fish to eat! Adults are advised to limit their consumption of mahi to six servings per month. Or one or two servings per week, due to the presence of little mercury in the fish.
Is Mahi Mahi A High Mercury Fish?
The general consensus is that the greater the size of the wild fish, the higher the risk of contamination. Surely this isn't the case! Ensure your consumers in the Bay Area fish market-
These fish, despite their big sizes, have less mercury contamination!
Compared to other fish, including swordfish, mercury levels in mahi are lower. Mahi mahi fish has been considered as "moderately mercury" by experts. As per mercury content, it falls within the 2nd lowest of the four groups.
Can You Put Aluminum Foil in an Air Fryer to Fry Mahi Mahi?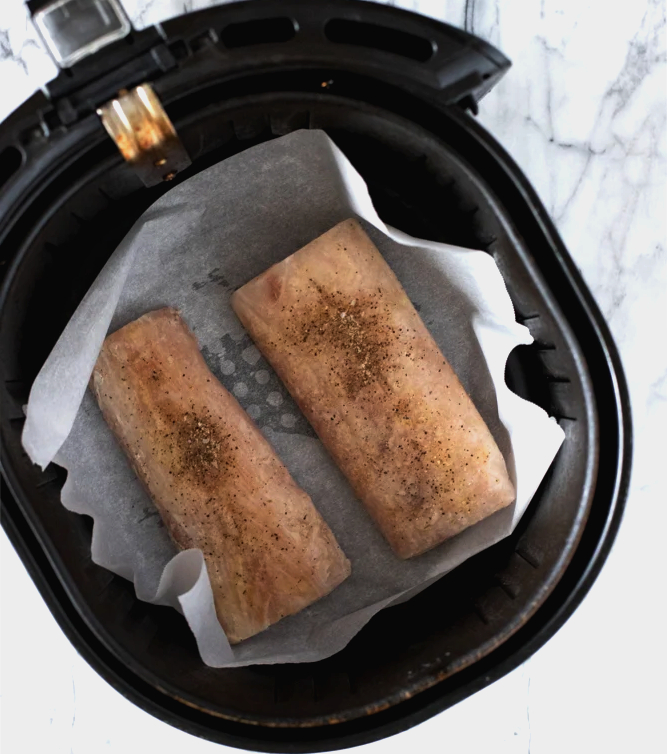 With proper care and attention, you might use aluminum foil for mahi mahi recipe air fryer. Please do not cover important parts of the appliance. It may result in uneven cooking or even damage. It's important to use just enough to wrap the bottom of the basket or to wrap the food you're carrying in it.
How Long Should You Cook Fish Filets in an Air Fryer?
Cooking time depends on the fish's thickness. Depending on how thick your fish is, it may be either undercooked or overcooked. Filets of frozen breaded fish should be placed inside the air fryer for quick cooking. Check to see that they don't overlap. There is no need to use an oil spray. 12 minutes at 380°F/193°C is enough for a mahi mahi recipe for Air Fryer.
What is the 10-Minute Rule for Cooking Fish?
The 10-Minute Rule is – one should cook fish for 10 minutes for every 1 inch of thickness. Only once during the cooking process should the fish be flipped, halfway through.
First, calculate the cooking time for the fish based on the thickness you measured. If the thickest part is one and a half-inch, then the fish steaks should be cooked for 15 minutes. Both sides should be cooked for seven minutes and thirty seconds. The thickness of fish varies widely. So be careful about the cooking time or else you may end up undercooking or overcooking your fish.
Secondly, the rule states that fish should only be flipped once. To avoid falling apart, avoid turning the fish too much, as it is more tender than other meats. Besides, you will get a good sear, which will result in a mouth-wateringly excellent piece of fish.
How Do You Know When Mahi Mahi Is Done Cooking?
For the mahi mahi recipe air fryer- put a fork inside the thickest part. The fish is ready if it flakes readily and without effort. Inserting should be done at an angle of 45 degrees.
Additional Delicious Recipes to Try
One of our favorite ways to eat beans is with our Beans on Toast Recipe. If you enjoy cooking with beans as well, be sure to try these other delectable recipes: